Countdown to BVI Wreck Week!
Explore
THE WRECKS
Celebrate the 2019 BVI Wreck Week with dive shop specials, exclusive parties and much more!
Welcome
2019 BVI Wreck Week
Come and join us Dec 1-7, 2019 to celebrate our rich BVI Maritime traditions past and present!
Celebrate our maritime treasures this Special week with us here in the British Virgin Islands. Enjoy our amazing underwater wrecks, great parties, special events and presentations and local treats along with lots of discounts!!
All the BVI Operators, the BVI Tourist Board and many local venues are working to bring you an amazing array of events and special offers to help you get an insider's look into our maritime history, traditions and current restoration projects. We will share some of our pirate lore – yes Blackbeard really was here in the BVI. This period only spanned a few decades, but has certainly caught the attention of story tellers like Robert Louis Stevenson. Having so recently suffered the effects of Hurricanes Irma and Maria, the telling of the Victorian era's RMS Rhone tragedy will ring very true to most of us here in the BVI. We are also honored to be able to share the amazing and unique BVI boat building heritage which created the famed Tortola Sloops, responsible for critical trade in the early part of the 20th Century.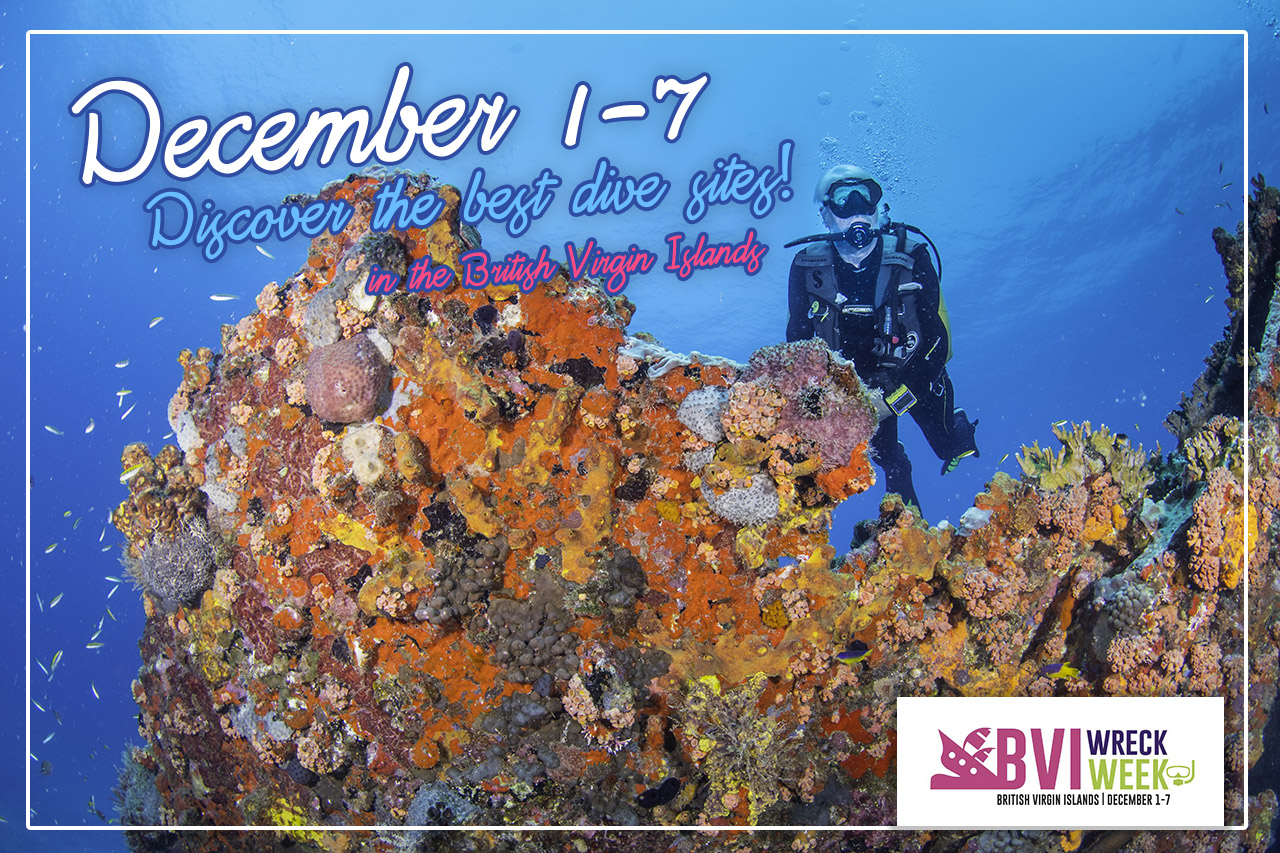 Schedule of
Events
Click the dates to see more about what's on offer!
Join us December 1-7 for the 2019 BVI Wreck Week!